We are Loving These Health Boosters
10 Of Our Favorite Natural Items for Wellness
Health trends come and go. It can be challenging to keep up with each new product and regimen. Instead, we've compiled 10 of our favorite trending health products.
1. Coconut Oil
By now, most of you know that coconut oil is one of the world's best-kept secrets for overall health. Not only does coconut oil supply the digestive, neurological, and cardiovascular systems with nutrients, but it also helps protect the body and provides adequate nutrition. Due to its highly moisturizing, antibacterial and antifungal properties, coconut oil is also a great deep conditioner that can be used for lip balm, cuticle oil and shaving oil.
2. Turmeric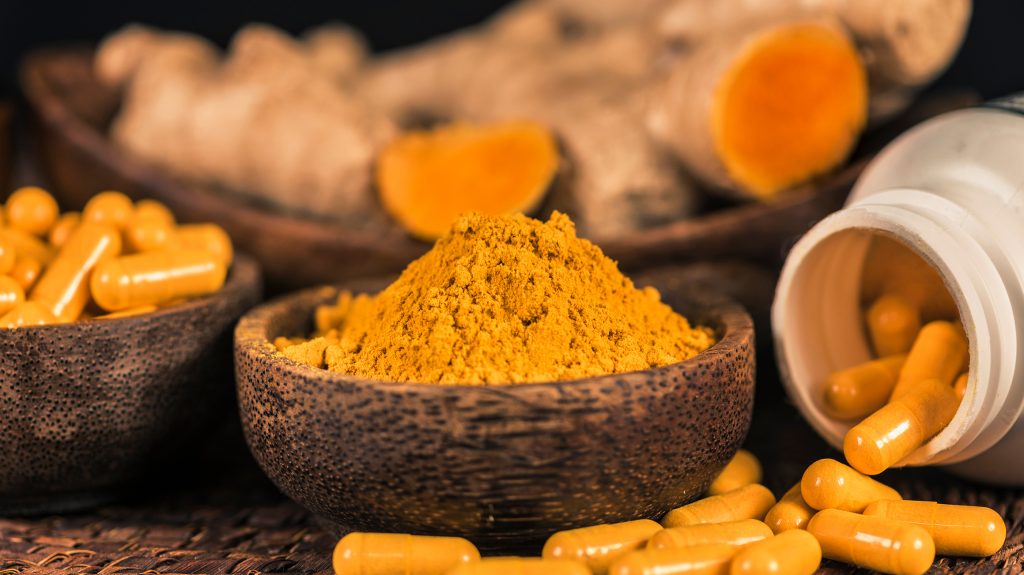 Turmeric has antibacterial, antioxidant, antifungal, antiviral and anti-inflammatory properties. It also contains vitamins B3, C, E, and K, as well as minerals such as calcium, copper, iron, magnesium, potassium and zinc. Turmeric has been used in Ayurvedic and herbal medicine to treat many issues, including gynecological issues, stomach problems, liver problems, infectious diseases and blood disorders. Because it is an antioxidant, turmeric has been shown to be effective against inflammatory disorders, such as ulcers and cancer. It may also help protect the liver and kidneys and ease arthritis.
3. Bulletproof
Bulletproof is a well-known beverage consisting of roasted coffee, grass-fed butter and MCT oil or coconut oil. If you adopt a high-fat, low-carbohydrate diet, or keto diet, the combination of caffeine and fat will give you added stamina and fuel in the morning. To brew your own bulletproof drink in the morning, combine:
8 oz. brewed coffee
1 tablespoon grass-fed butter
1 teaspoon MCT oil (or more as desired)
Optional: dash ground cinnamon, vanilla extract, or liquid stevia
4. Medicinal Mushrooms
Medicinal mushrooms have been used in medicine for thousands of years and have gained prominence in recent years. The list of health benefits offered by medicinal mushrooms is long (think brain booster, hormone aid, antioxidant power). But, not all mushrooms are created equal—each offers its own healing powers. For example, Reishi, along with is calming properties, can also help with weight loss, balance the immune system, decrease depression and anxiety and help with concentration. Lions mane and Chaga are two more examples of antioxidant, radical-fighting fungi that can help lower low-density lipoprotein (LDL), the "bad" cholesterol, and inhibit cancer growth.
5. Activated Charcoal

Activated charcoal is a carbon that absorbs toxins and does not allow the body to consume them. It can be used in many ways, from whitening teeth to easing hangovers. There are many health items on the market that will help you incorporate this substance in your health and beauty routine, including powders, pills, face masks and toothpaste.
6. CBD
CBD, short for cannabidiol, is a compound found in hemp plants. CBD's advantages are wide-ranging, but it is best known for its ability to sideline neurological conditions, such as anxiety, PTSD, depression and anxiety. CBD oil can also help with managing pain and seizures caused by epilepsy. Furthermore—in contrast to its psychoactive cousin THC—CBD does not get you "high." CBD oil is even safe to give to our furry friends.
7. Bone Broth
This wellness phenomenon has made its way into mugs around the globe. Not only is bone broth easy to come by and easy to ingest, but one portion of this tasty drink (or soup) contains collagen, glucosamine and calcium.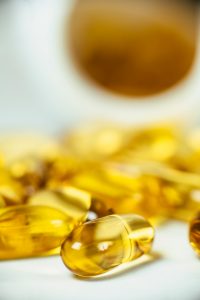 8. Collagen
Hello, anti-aging! Collagen can be consumed, ingested or placed topically on the skin and increases the body's normal development of collagen, which declines with age. Aside from improving our bodies, hair and nails, studies have found that collagen tends to preserve joint and intestinal stability and can increase one's metabolism.
9. Matcha
You've probably seen this tasty green drink in your favorite coffee shop. This wellness trend is increasing in popularity, and not only because of its good flavor. Matcha is rich in antioxidants, offering the body a boost in the battle against free radicals and diseases. Matcha drinkers may also experience quicker digestion, more energy and a natural detox.
10. C60 Oil
The last (and one of the newest) wellness phenomena is C60 oil. C60, or Carbon 60, which is a carbon molecule that has a tight covalent bond, is applied to olive oil for ease of use. Health experts claim that C60 increases lifespan, but on a daily basis, it can help remove free radicals and prevent weight gain.
Redefining Health Insurance
Whether you've missed your open enrollment period or are looking for a health care coverage plan that better suits your lifestyle, signing up for My Nova Healthcare is a simple and straightforward process.