These Tips Might Help You Feel More at Peace
School, work, even relationships — anything could add stress to a hectic day. Research suggest that tension, as well as anxiety and depression, lead to elevated blood pressure, diabetes and cardiac disease. Every day brings something different, so learning to control stress is essential to leading a healthier life. Here are eight tips for handling tension that may help.
1. Exercise Regularly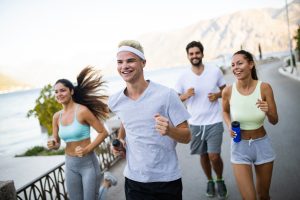 Exercise can calm and improve the mood. The trick is to do it during the week daily, and make sure to work up a good sweat. Keep the pulse rate up with workouts like brisk walking, jogging or swimming.
2. Maintain a Healthy Diet
Eating a healthy diet of with lots of whole grains, fruits and vegetables can leave you feeling healthier. For energy, add lean protein and don't even think about missing a meal, which can pull you down and bring much more stress.
3. Practice Deep Breathing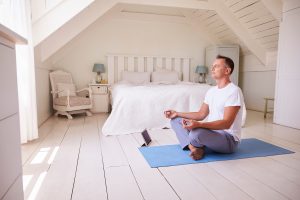 Practice deep-breathing techniques for a quick boost. Get cozy, close your eyes, and conjure up pictures of yourself in a garden or other peaceful environment. Breathe in for a few minutes gently and slowly — you'll feel renewed.
4. Talk it Out
Speak to a relative, family member or church leader if you're in distress. Getting problems off the chest is a blessing, so do not wait to chat to a doctor or therapist who will give advice if necessary.
5. Pursue Hobbies and Recreation
Allow room for activities that you love, maybe reading, drawing, or even playing a round of golf. Consider setting up intervals in your day, rotating between work and 15-minute activities that help you to calm down.
6. Stay in Touch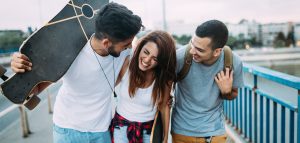 Lean on the strength of friendship to make life easier every day. Spending time with people you enjoy and who help you relax. When in need, friends give help, warmth and a chuckle.
7. Limit Overtime
There are seasons when you will need to put in some extra hours at work— just don't make it a habit. All work and no play not only makes life dull, but it can be stressful and unfair to your family.   
8. Cut Out Caffeine
Don't be fooled by the notion that nicotine, tobacco, and caffeine can get you through the day. Nicotine and caffeine stimulants cause stress, and alcohol is a depressant. Avoiding them as much as possible is a positive move toward minimizing stress.
Let My Nova Healthcare and its wellness coverage ease you into a happier and healthier life by teaching you how to handle tension. We are a unique type of health care coverage company—one that provides holistic and modern treatment solutions while keeping prices down. 
Whether you've missed your open enrollment period or are looking for a health care coverage plan that better suits your lifestyle, signing up for My Nova Healthcare is a simple and straightforward process.