Importance of Annual Wellness Visits
Did you know that just one out of every five Americans gets a yearly physical? Perhaps this is because many of us aren't aware of the many advantages of having an annual check up.
It is tempting to discount the value of these exams, especially if you are a young, healthy adult. However, the once- a- year visit may provide you and your medical provider with important health information.
This post will go over some of the many reasons why you and your family should schedule a yearly check-up.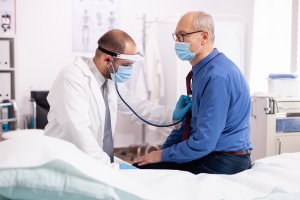 Finding Value in Wellness Visits
For many people, annual wellness visits are the only time they receive feedback on the status of their health.
A comprehensive physical assessment is important for evaluating how your daily living impacts your health. This is an excellent way to shine a light on certain aspects of your life and encourage change or reinforce healthy behavior.
Your medical provider will conduct a detailed medical and family history and review any present symptoms you may be experiencing.  This information can be used to give a better perspective on your general health. Topics that might be discussed are as follows:
Height and weight
High/Low blood pressure
Body mass index calculation
Cognitive impairment testing
Balance and reflex testing can help determine your risk for falls
The Benefit of Annual Wellness Visits
There is a long list of benefits associated with routine checkups, but the best is the potential for early detection and prevention of health issues. More time between wellness checks causes problems to develop and progress rather than being identified and treated in their early stages.
It is difficult to identify changes in your health when they occur over a long period of time. It can feel like your new normal. Your medical provider may track your health over time and use test findings to gain a deeper understanding of the trajectory of your health. Topics may include the following:
Diet and Exercise habits
Cigarette use
Alcohol consumption
Stress or anxiety level
Depression
Sleep disorders
Screening tests for illnesses and disorders like the ones mentioned below may be done during wellness checkups:
Cancer
Osteoporosis
Alzheimer's, and many others
Gender-Specific Health Screenings
Men and women require different screenings and health services throughout their lifetimes. With an annual wellness visit, both genders get advice on their specific risks and how to preserve better health during a yearly medical visit.
A well-woman exam may include screenings for breast cancer, bone density, depression, reproductive concerns, weight-related health conditions, and sexually transmitted infections.
An annual well-woman visit will keep you on a recommended screening schedule for your age group and current health status. For example, the American Cancer Society recommends a Pap test every 3 to 5 years for the early detection of cervical cancer, while the American Society of Obstetricians and Gynecologists recommends annual breast exams for women 40 and older.
Wellness exams for men may include screenings for prostate cancer, testicular cancer, hernias, and sexually transmitted infections. These screenings depend on age, lifestyle, risk factors, and personal choice.
For example, prostate cancer screenings are recommended for men 55 to 69 years old who have risk factors for prostate cancer, such as a family history of the disease. The annual wellness exam is especially important for men, as men are less likely than women to seek medical care as needed.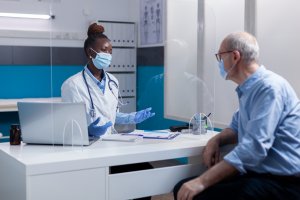 Obtain Referrals for additional screenings and exams
Your doctor may refer you to other experts who can help you with lifestyle and health improvements. For example, if the screening uncovers blood sugar problems, your doctor may send you to a nutritionist. This wellness visit exam provides a chance to join a tobacco cessation program if you need assistance quitting smoking.
Your health care provider may connect you with local community resources such as mental health services, home healthcare, and weight reduction support.
Referrals for services at outpatient agencies also help you maintain more independence with age, as these service providers can assist you with activities of daily living (ADLs), such as grocery shopping, bathing, and house cleaning.
There are many benefits that come with getting your annual wellness exam.
These include getting current insight into your health, detecting diseases during their early stages, saving on long-term medical costs, and more. During your wellness appointment, it is important to tell your provider about any health questions, concerns, or problems. Starting a dialogue about your health greatly improves the quality of your healthcare.  Be sure to write down any questions you have for your provider before your visit.
Annual wellness visits are essential to maintaining optimal health.  Schedule your annual wellness exam today!
References:
WebMD Annual Physical Examinations